Reading Time:
3
minutes
CISC is the Chelsea Indonesia Supporter Club, known CISC center or Chelsea Indonesia which stands dated 7 October 2003 with its main purpose being a gathering place for supporters of the Chelsea football club in Indonesia.
Meanwhile, in the South West part of Aceh, a small city known as "Bumoe Breuh Sigupai" or Southwest Aceh district (Abdya), Chelsea fans struggled from Road to Cisc Abdya to the inauguration of becoming regional in more than a year.
Through social media both facebook, Instagram and Twitter, The regional coordinator and CISC Indo will monitor community activities. This is a kind of prerequisite for applying to become an official regional CISC in Indonesia.
Road To Cisc Abdya in the first year as a trial year always updated its main activity in the form of watching together, futsal fun and ground coffee.
In addition, it also built coordination with the Aceh CISC which had already become an official regional, several social activities and participation in the CISC Sumatra activity were also carried out such as sending representatives to attend the Sumatra Gathering (Gathsum) in Medan.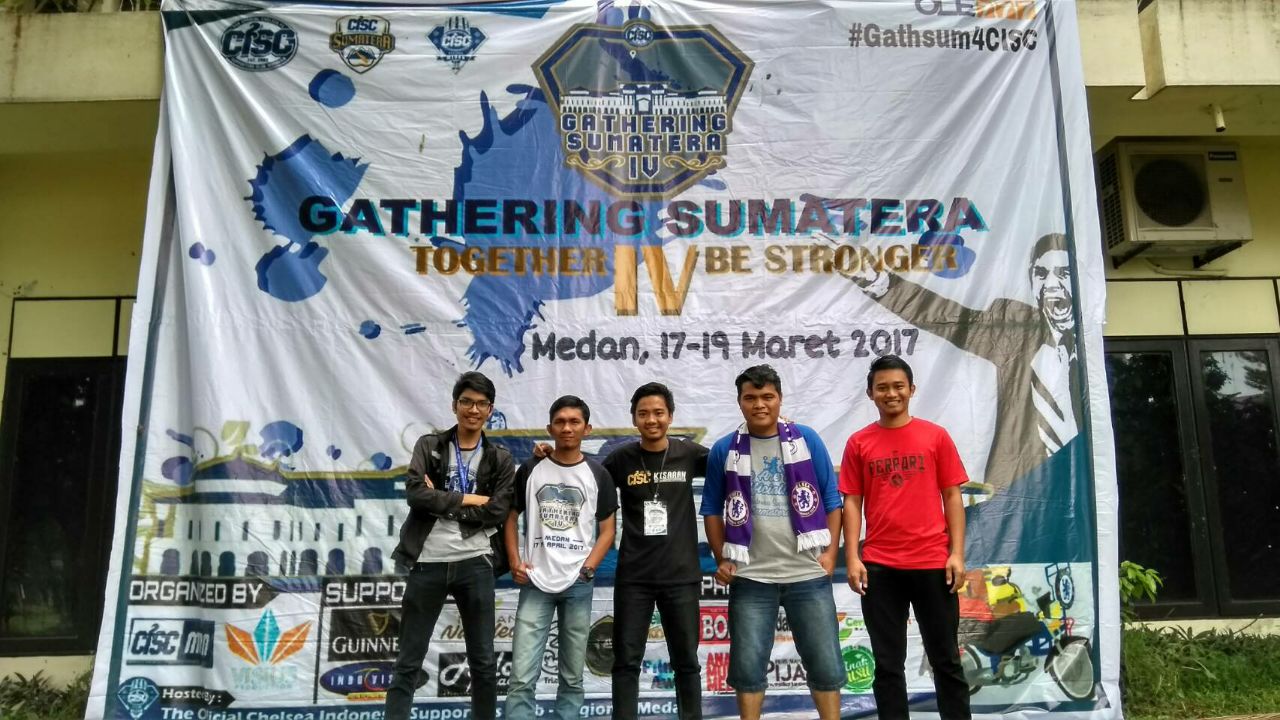 Road to CISC Abdya representative (Fauzi and drg. Zugni) by Gathsum
As a community, Road To CISC Abdya chose the motto "Not Just Blue". This motto serves as an identity of the Chelsea Abdya fan club movement in which the community is not merely a sport but builds the character of members and moves in the field of Social Community.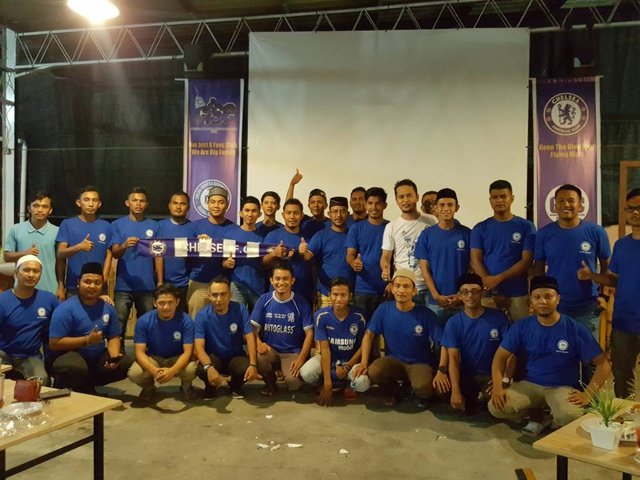 Road To CISC Abdya Breaks Fasting Together and Orphans Donations
And finally, after submitting an application to be inaugurated to CISC Indo, precisely on date 23 October 2017 Road To CISC Abdya officially became CISC Abdya whose certainty was conveyed directly by the Sumatara Coordinator (Richard) at the request of one person to be present at the CISC National Gathering 13 behind the board, East Kalimantan for Presentations , Launching and receiving the inauguration certificate as the Southwest Aceh Regional CISC.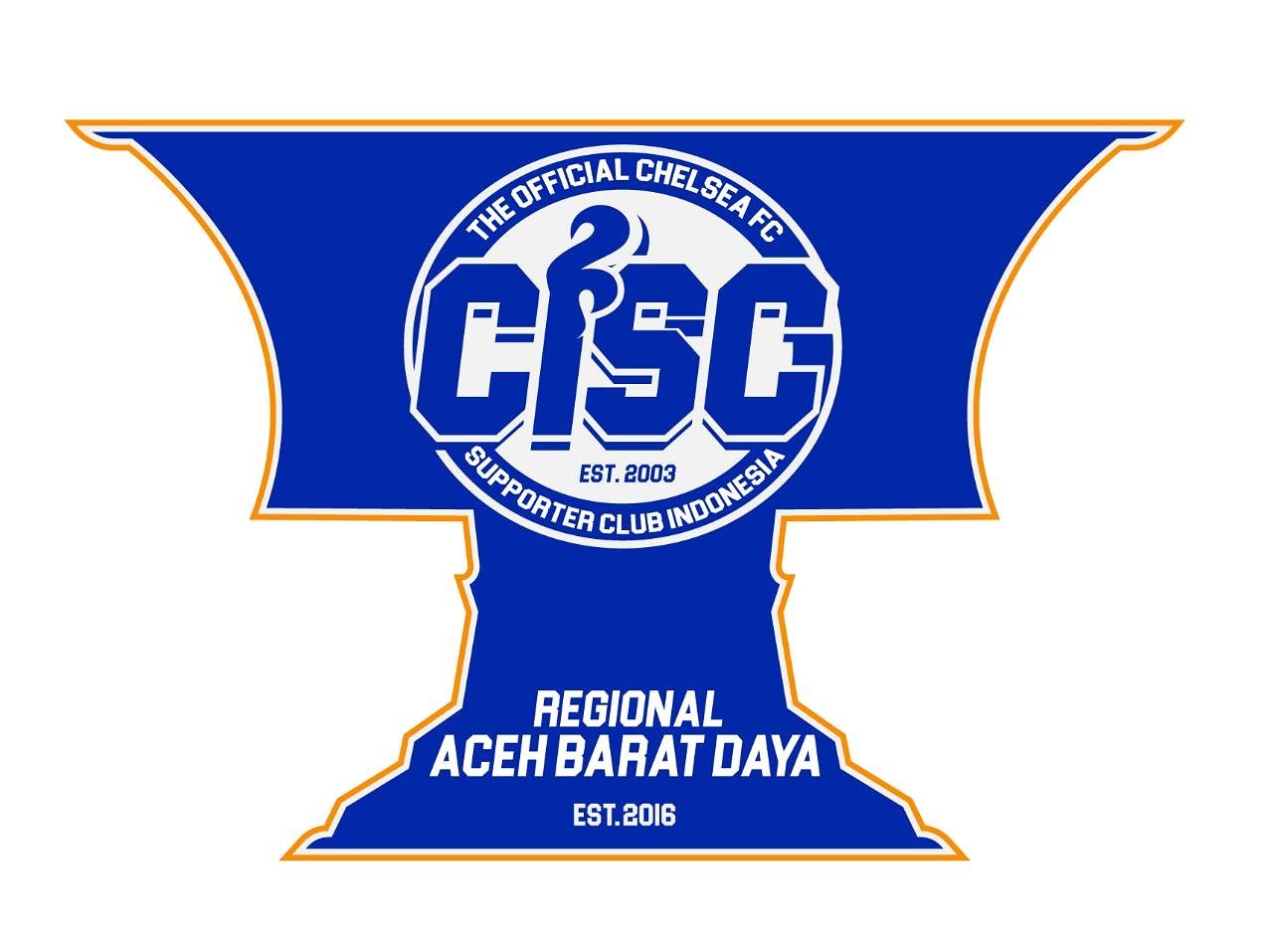 Official Logo of the Regional CISC Abdya
Every step has been moved, then the mission must be completed. The Road To CISC Abdya struggle continues. Road to CISC Abdya mempercayakan kepada saya pribadi dalam status Ketua Road To Cisc Abdya untuk berangkat ke pulau Borneo dengan mengumpul dana patungan untuk tiket keberangkatan.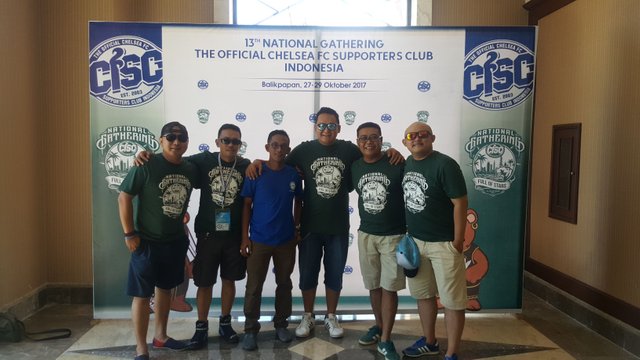 CISC Abdya bersama Presiden CISC dan Para Korda
Many things and share experiences in Gathnas as further learning, hopefully "Not Just Blue" towards an independent regional, develop and complete program missions and activities in the years to come.
The Road To CISC ABDYA presentation document can be downloaded at the link :